Motoboots are one of the most important protection elements for motorcyclists, according to statistics, most motorcycle accidents result in legs/feet injuries. High-quality boots protect your feet and lower legs in case of an accident or fall from a motorcycle.
Motoboots can vary – cross-country, sports, tourist, classic and mixed.
Cross boots are very high, they completely fix the foot and leg. They have metal heels on the toe, and are also equipped with additional full-height fasteners. If you try to bend such a model, then you will not succeed – a kind of torsion protection prevents this, and some even have a rigid frame. The sole has a rough tread so that you can pull the motorcycle out of even the most viscous swamps, mostly multi-layered, has a removable lower part. Boots are water resistant – the water can get inside only over the top. The priority in such models is to protect from injuries, not from slipping and friction. Some models include an iron toe cap. The only disadvantage – cross boots are very uncomfortable. But humans get used to everything.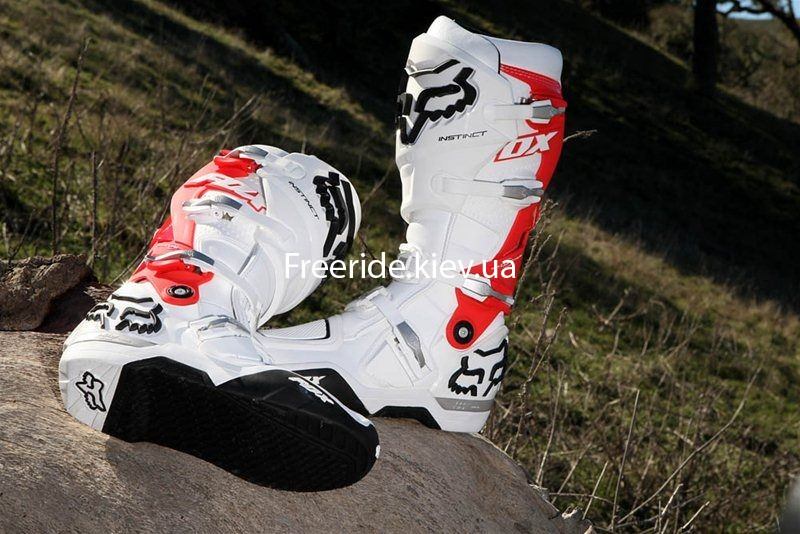 Sports boots are usually streamlined, with lots of sliders and have a narrow and maximally flat sole. Without showing off – everything is simple and reliable. In their manufacture, the latest nano-technological features are used. The priority here is also protection. Some models have additional ventilation, as well as an internal removable boot that can be washed if necessary. They look like boots from sci-fi movies. This type of footwear provides the best protection to the feet when driving on asphalt. There are special systems for supporting and protecting the ankle (hinged and torsion). Their first disadvantage is the high price, due to the application of the latest scientific achievements in production. The second is the angle between the lower leg and foot, which is designed for sports riding – so they are not really walkable.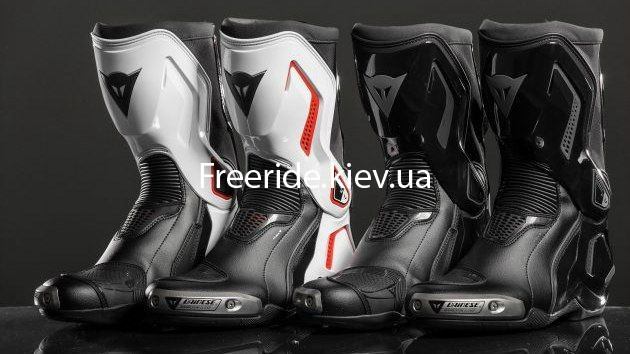 Travel boots have a number of protective elements: on the toe, heel and ankle. These elements are made from composite materials. The tread is quite ordinary, there is a small heel. Their weight is relatively light, because the priority here is comfort. Therefore, it is convenient not only to ride in them, but also just to walk, even if you have to go off the beaten track for half a day in search of a gas station. Outside, there is almost no plastic, in some models it does not exist at all. This type has the largest assortment; there are warmed models, models with and without ventilation and with different levels of protection.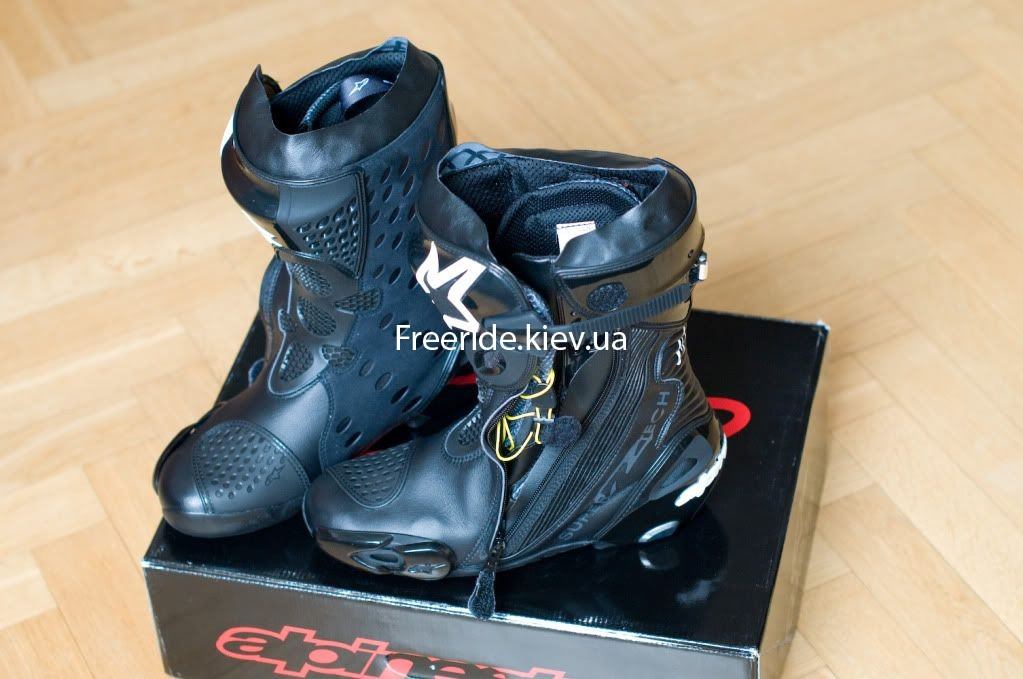 Classics forever – especially on choppers. Army boots, high boots or Cossacks are more for style than for protection, but, nevertheless, there were cases when a metal toe cap of the boot protected the toes. However, do not forget that the ankle is defenseless, and if the motorcycle falls on one's leg, it may cause a fracture.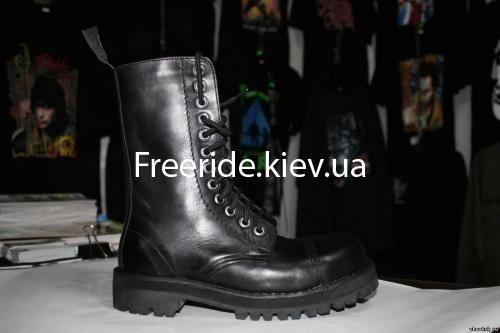 Mixed shoes are a mix of sports and travel models. They are designed for city driving.
When choosing footwear, make sure the motoboots tightly cover the heel and ankle – loose boots are dangerous. The heel makes it easier to hold the foot on the footpad and provides more reliable support in sand, water and dirt. Choose motoboots that will not only look stylish, but can also ensure safety – pay attention to the protective material. Try on several models, and be sure to consider the fact that the position of the legs on the motorcycle is different from just walking in motoboots. Good luck on the road!